Hey!

Okay so I've been having issues w/ my skin lately...not anything too bad. Just a lil' dryness. Right now I'm an avid Pro Activ user....the whole 3 step process is done morning and night. As far as my acne goes, I haven't had any problems but I think that Pro Activ works better day AND night in the warmer months, it's a little too harsh now that it's getting cold. Sooo, I'm looking to change my skin care regimen a little bit. I want to limit my Pro Activ usage to nights only.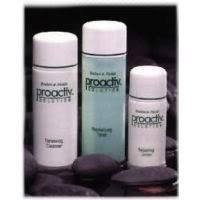 So as far as the morning goes I don't know! I've done a little research and according to O Magazine's Beauty Editor, Valerie Monroe, I should try a mild non-sudsing cleanser. Because I have combo skin [oily in my t-zone area] I don't think I can do without a toner, but I think I'll limit myself to Witch Hazel b/c it's more gentle than the ProActiv toner, and I've heard nothin but rave reviews about it. The hard part is finding a moisturizer....because I have combo, acne-prone skin I am scared to death to try different moisturizers. It doesnt help that I have sensitive skin and the slightest bit of fragrance will send my skin into a fr!

Do you ladies have any ideas as to what a good moisturizer for me might be?

[see the article about winter skincare here : http://www.oprah.com/beauty/val/val_omag_200710_coldskin.jhtml ]

I'm going to go to http://www.makeupalley.com/ and check out the reviews of a few moisturizers.